Gourmet burger restaurant in Winter Garden, Florida. BurgerFi. The podcast blog supplement for iHeartRadio's Wait What Really OK Podcast Episode 94.

Gourmet burger restaurant in Winter Garden, Florida.
When I lived in Santa Monica, there was a BurgerFi three blocks from my place. I loved the vibe and loved the food even more. When I heard it was coming to Winter Garden, I was thrilled.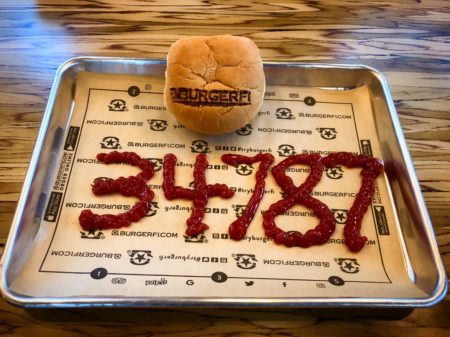 Gourmet burger restaurant in Winter Garden with some photos from yours truly.
I have done a series of fun promotional photos over the first week and some of them being open. From teasing a certain celeb on his birthday to making a joke about a photo that had no filters of a burger with no fillers, I am going to work up some fun images for the Winter Garden location and others across the nation.
If you are in Winter Garden, give it a try, if you have seen one near where you are, stop by, it is a better burger done right. Find oout if one is near you at BurgerFi Locations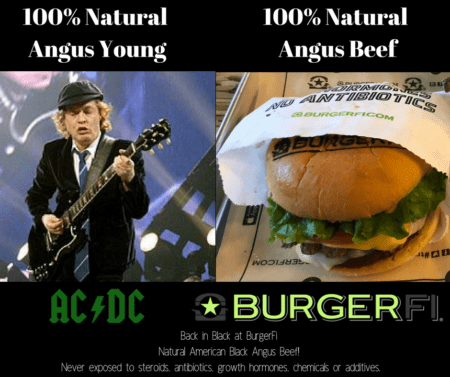 Gourmet burger restaurant in Winter Garden, Florida.
"Gourmet Hamburger Restaurant: French Fries & Craft Beer
Established in 2011, BurgerFi is among the nation's fastest-growing, gourmet burger chains. All recipes are made with fresh, natural ingredients and an emphasis on quality. BurgerFi uses only 100% natural Angus beef patties with no steroids, antibiotics, growth hormones, chemicals or additives. Customize your meal with an array of farm fresh toppings, hand-cut french fries, double-battered onion rings, craft beers and wine, and natural frozen custards concretes and shakes.
All restaurants have an eco-friendly, modern design, similar to a bar or coffeehouse. Our atmosphere invites you to hang out and relax for a while, but still maintains the convenience of fast food for those who need to eat and run. Additionally, all locations offer the option to order our fresh-made food online.
Environmental sustainability guides every decision we make. Everything from the food to store construction material points to one vision. We're natural and proud of it!" – From burgerfi.com
The podcast link supplement for episode 94 of the Wait What Really OK Podcast is BurgerFi. More about BurgerFi and the numerous locations at https://burgerfi.com/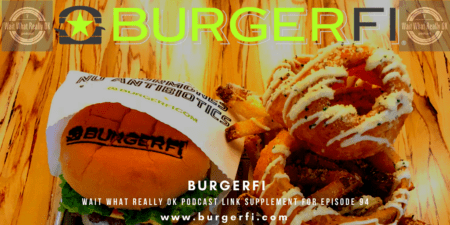 Tune In on iHeartRadio to listen to episode 94, " A view of Wealth with Judy Hulsey of the Wait What Really OK Podcast below:
The podcast video supplement for Wait What Really OK Podcast episode 94 is titled:
Wealth Strategist shares a charts, bread, and coffee story.

*****************************************************
Loren Weisman is a Brand Messaging Strategist with a focus on the authenticity, authority, optics, psychology and perceptions of a brand, persona or product for The Fish Stewarding Group.
*****************************************************
Weisman Brand Messaging Strategy Services
(A subsidiary division of The Fish Stewarding Group)
207 West Plant Street #770991
Winter Garden, Florida, 34777-0991
*****************************************************
For some thoughts, tactics, tips and views from Loren, consider visiting any of these links:
Fish Stewarding Group Website
Loren's Website and Blog
Loren's Wait What Really OK Podcast
Loren's YouTube Videos
Loren's Instagram 
Loren's Amazon Author Page
Brand Messaging Strategy Services List
*****************************************************
Gourmet burger restaurant in Winter Garden, Florida. BurgerFi
Feed Shark