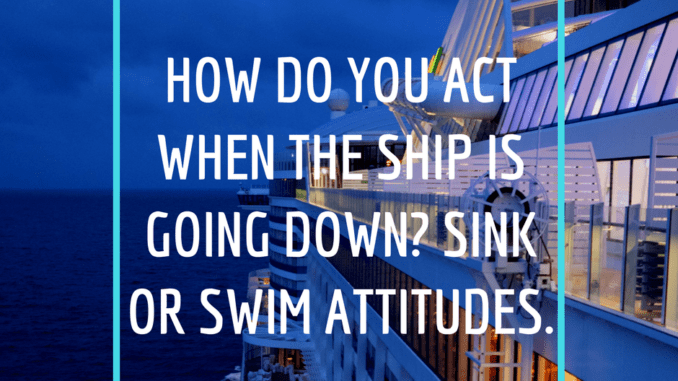 How do you act when the ship is going down? Sink or swim attitudes. A brand messaging podcast blog supplement for brand messaging strategist Loren Weisman's Wait What Really OK Podcast.
How do you act when the ship is going down? Sink or swim attitudes.
Sometimes failure is going to occur, but in that path and in those moments of when things could not go any worse, are you handling yourself, your communication and your professionalism in the best way possible? It's a challenge, but it's a requirement for future endeavors.
How do you act when the ship is going down? Sink or swim attitudes.
While the idea of the Titanic is coming to mind. Are you the type to push people out of the way and only try to save yourself? Or are you the type that is doing all they can to maintain their cool and handle the situation with professionalism and the consideration that while some of these people are going down with you, they could be some of the people you could be involved with in future projects?
Sink or swim attitudes.
Do all you can to stay professional, respectful and honorable. The way you handle yourself with your investors and lenders, with your co workers, with others around you in the worst times, can show just how effective you can be in the good times.
Take the higher road and realize that the people signing with you might be the ones to help bring you up and bring you into other projects down the line.
Some debts you might never be able to pay back, but taking the initiative to pay what you can with a payment plan shows a level of professionalism and concern that stands out over the many that go duck, hide and run when they owe. it also is a true revealer of answering the question: How do you respond in fear or crisis?
Stay with integrity, keep up the communication and do all you can to right what has gone wrong. 
Look at the situation from the other side of the coin. Honor those the way you would want to be honored and stay in contact and communication with those that you owe. This type of approach highlights your professionalism and may even allow for some one these people who have lost their money to consider investing again in future ventures.
In times like right now, where some businesses and ventures will not survive due to the Quarantine, it is not a time to lie, to hide or to hype. Be honest with your customers, your investors, your contacts and those you owe. In the middle of a failing situation, the character you show can help you not only recover faster, but eventually build again.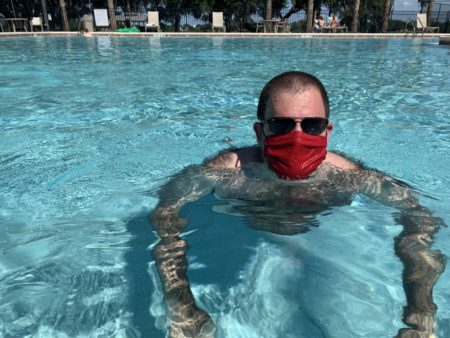 *******
Loren Weisman Messaging Strategist Loren Weisman is a Contributor for FSG Messaging and Optics. Loren focuses on the authenticity, authority, optics, psychology and perceptions of a brand, persona or product.
*******
Fish Stewarding Group & FSG Messaging and Optics
(Orlando Division)  207 West Plant Street
Winter Garden, Florida, 34777-0991
Em: brandmessagingstrategist@gmail.com
Phone: 407-614-7446
*******
Loren Weisman Links:
Website
IMDb
YouTube
Twitter
Amazon
LinkedIn
Send2Press
Audible
Google Business
*******
Brand Messaging Podcast Listening Links:
Pandora
iHeart
Apple Podcasts
Spotify
Google Podcasts
Stitcher
TuneIn
Radio Public
Castbox
Podcast Addict
Pocket Casts
Podbean
YouTube
RSS Feed
*******
Brand Messaging Podcast Social Links:
Podcast Info Page
Twitter Page
Facebook Page
Instagram Page
Google Business Page
Podcast IMDb Page
*******How do you act when the ship is going down? Sink or swim attitudes.