Personal branding communication and connecting with authenticity is a podcast blog supplement from Brand Messaging Strategist Loren Weisman for FSG Messaging and Optics and The Brand Messaging Podcast Wait What Really OK.

Personal branding communication online
From the words, you are saying to the actions that you are taking, the way you communicate your personal brand needs to stand in the place of authenticity and authority. I have talked a great deal about the content but it is also about the way you react to other peoples content and interact with a genuine and engaging approach.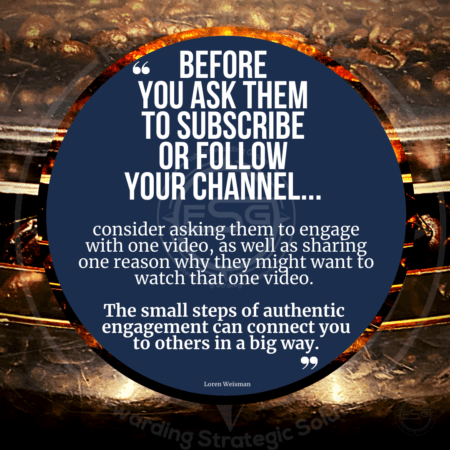 Communication and clarity
It feels good to see people like your posts or comment on Facebook, Twitter, Instagram or wherever, but don't you hate it when someone likes a post that is not following you or makes a comment that makes no sense for the post?
Do you wonder if that was actually them and in turn, do you want your reputation and your personal branding to be connected with a fake vibe?
This shows that someone has an app or a bot that will automatically like a post or engage a post because of a hashtag. And after a while, it showcases they are not connecting and they are not really engaged.
Would you want to give off that feeling?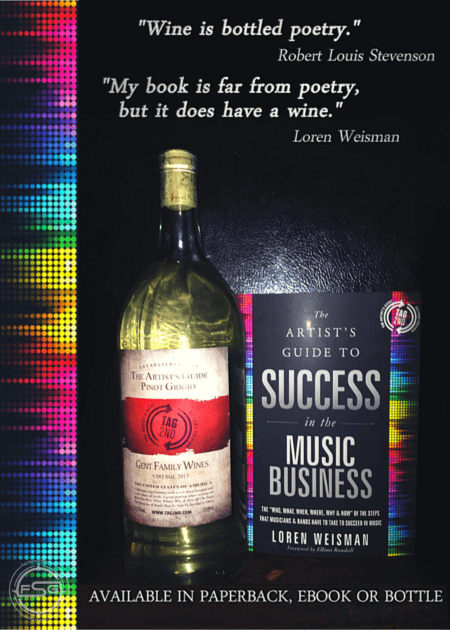 Branding communication and the robot likes. Stop!
Avoid those robots. Stay away from treating others the way you would never want to be treated.
Showcase your authority with authenticity.
If you like something, like it and if you do not like it, then do not. Regardless of how they could draw connections to you. The more you draw authentic connections the more true conversions you can create. This also allows you to understand exactly what is your true conversion rate and what your honest engagement looks like.
Like this quote below, stay with messaging that is rooted in your authenticity and authority. Stay in growth that is true. You can have your values and you can sell, but consider taking an approach that highlights the authenticity and humility in you or your business.
In turn, it can invite an audience that may feel a real connection.
"I really don't care about your core values.
I care about your authority, ability and authenticity.
I care about how you showcase your ability to do what you claim you can do and why you do it the way you do it. I care more about experience over hype.
And… Im not the only one." – LW
Consider this in your online content as well. Does your online content need room service service right now to stay clean and updated for all that is going on around us right now. It might be a good idea to revisit and sanitize some of it.
And if you are looking to increase your communication online through networking, consider visiting The Happy Neighborhood Project, a great place to connect with others.
The associated brand messaging podcast with this as a podcast title is available in the links below and on most sites, stations and apps where you may like to listen to podcasts.
*******
Brand Messaging Strategist Loren Weisman is a messaging and optics strategist for The Fish Stewarding Group.
Fish Stewarding Group is stewarding strategic solutions and b
uilding authoritative businesses with authentically sound people.

Loren focuses on the authenticity, authority, psychology and perceptions of the message and story.
Weisman is also the host of the FSG brand messaging podcast; Wait What Really OK.
*******
Fish Stewarding Group
2073 FM 89 Buffalo Gap Rd.
Buffalo Gap, TX 79508, United States
Em: fishstewarding@gmail.com
Ph: 001-407-614-7446
*******
LW Website
FSG Website
LW Socials @lorenweisman
FSG Socials @fishstewarding
*******
Podcast Audible Page
IMDb for Podcast
*******
© 2021 Loren Weisman/Fish Stewarding Group. All Rights Reserved ® ℗
*******
Brand Messaging Podcast Listening Links:
Pandora
Amazon Music
iHeart
Apple Podcasts
Radio.com
Spotify
Google Podcasts
Stitcher
Radio Public
Spreaker
Podbean
Audible
*******
Brand Messaging Podcast Music Credits 1:
Opening Theme Song
"Fully Licensed Wait What Really Ok Theme Song" by RKVC.
Copyright 2016 eMbloh Music (ASCAP)/ Cienzo Music (BMI).
Administered by Ass Backwards Music (ASCAP)/Bass Ackwards Music (BMI)
RKVC Website
*******
Brand Messaging Podcast Music Credits 2:
Closing Theme Song
"News and Information Podcast Percussion Outro" by Doug Hinrichs.
Copyright 2016 Dig And Be Dug Music (BMI).
Administered by Bass Ackwards Music (BMI).
Doug Hinrichs Website
*******
Personal branding communication and connecting with authenticity