Brand messaging strategy calendar for sharing your authentic content. An FSG Messaging and Optics blog from Brand Messaging Strategist Loren Weisman.
A brand messaging strategy calendar may help to focus your content and content planning
In the challenge of everyday operations for a business, authentic brand messaging and content strategies can go out the window.
A plan for a way to connect, engage and interact can take a back seat to content that is only selling, pushing and pressuring people.
Then, the issue shows up of people getting tired of the same old same old sell and the type of like me, follow me, share me, don't forget to review, tell your friends and so on and so forth.
And in the middle of this approach, consider staying authentic and true with content from you and not going to the brand licensed content that pushes for popularity but often misses when it comes to authenticity and authority.
There is a big difference between sharing content and sharing your authentic content. If you are telling a story and not your story, the readers may start to recognize that and move away from you.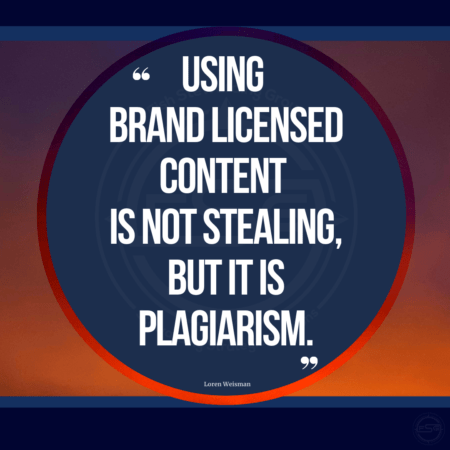 A fix could be in the calendar and the plan.
With the brand discovery to brand development of your content that includes the key considerations and array of your brand and its messaging, it can be easier to plan out what you are going to put out.
In turn, it offers up a better chance to draw in your three audiences and stay engaged with them all at the same time.
Note: The three audiences include: 
I know who they are! The people that already know you, love you and are customers and clients.
I think I know who they are. that have heard of you in passing, might be connected on social media, but have not converted to customers or sales.
Who are they? These are the people that do not know you, your products or services at all.
Too many only focus on the people that do not know who they are and forget about their base or those that might be familiar and on the fence.
So how can you fix that?
By messaging to all three with a message that is not just selling, but is more about engaging, educating and connecting.
When you develop a personalized brand messaging strategy calendar of ideas that represent your story, your business, your brand and the respect to all three audiences, you will maintain your existing capture while growing your audiences at the same time.
There is a lot more to this list, but I am going to touch on five basic approaches.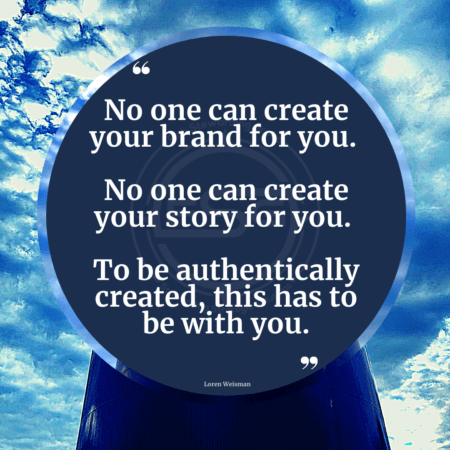 5 Content starting point? Think genres.
This will include the direct sell first….
Direct Sell: But it doesn't have to be everyday… and it shouldn't be. Keep the direct sells in there, but to a minimum. And, in all content, you can close with a call to action to the sell. Still, lead with the engaging content, the material that makes people feel a part of a conversation or entertained and not being sold to.
Education Content: Share something that any one could use. Share with them the educational side and hold off some with these posts on the sell side.
Opinion Content: What are your opinions about your given field or brand? Why do you think that way and how have you come to those conclusions or views on your business. As you share your authenticity and story, it can help to amplify your authority.This is not selling your products or your business, this is sharing about your opinions that surround the business. Stay in the subjective to keep opinions alive over trying to go to the objective.
Indirect or Redirected Content:  Bring people to new items, events, businesses and information they may not be connected with. Do not just put a link. Share through a video, post, blog or audio, what you are sharing, why you like it and howe you came to know it.Again, this works across all three audiences and invites people to new things, but at the same time lifts your engagement and the desire for people to stay connected or connect more.
Telling your story & vicarious content: Different than the opinion content because you are focusing on your story or your back stories. From hobbies, to where you used to live to the music you love, favorite foods, movies… anything. This separated from the sell story telling can bring people back more often to stay engaged with your story and find that connection that connects them to what you do or what you offer.
And now, for this quick story break and a drink?….
Something a little off the topic,
but tying to a funny story about a drink made for me….
Some of my story… and a story about me told from a friend through the creation of a drink…..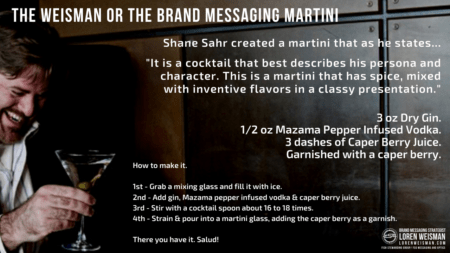 Creating the brand messaging strategy calendar can create endurance connections.
The with the above five, break them into videos, audios, images, blogs and links. Take the time to create content. This will give a better endurance system for your calendar over coming up with an idea and just posting it as you think of it.
At the same time, as you create the calendar, different pieces of content can connect. A blog might reference a video or an audio could reference an image. This way you can invite people to explore the messaging with out the pressure of the sale.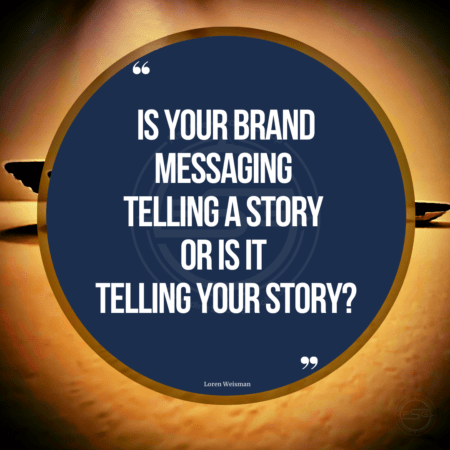 Consider beginning to brainstorm a strategy calendar of your brand messaging and content to tell your story in order to connect and engage that much better with your audiences.
By telling your story and sharing it with engagement… over forced sales and using other peoples stories… it may allow you stand out from so many that are only pushing, selling, yelling and telling people what they think they want to hear.
*******
Brand Messaging Strategist Loren Weisman is a messaging and optics strategist for The Fish Stewarding Group.
Fish Stewarding Group is stewarding strategic solutions and b

uilding authoritative businesses with authentically sound people.

Loren focuses on the authenticity, authority, psychology and perceptions of the message and story.
Weisman is also the host of the FSG brand messaging podcast; Wait What Really OK.
*******
Fish Stewarding Group
2073 FM 89 Buffalo Gap Rd.
Buffalo Gap, TX 79508, United States
Em: fishstewarding@gmail.com
Ph: 001-407-614-7446
*******
LW Website
FSG Website
LW Socials @lorenweisman
FSG Socials @fishstewarding
*******
Podcast Audible Page
IMDb for Podcast
*******
© 2021 Loren Weisman/Fish Stewarding Group. All Rights Reserved ® ℗
*******
Brand messaging strategy calendar for sharing your authentic content.

Brand messaging strategy calendar for sharing your authentic content.