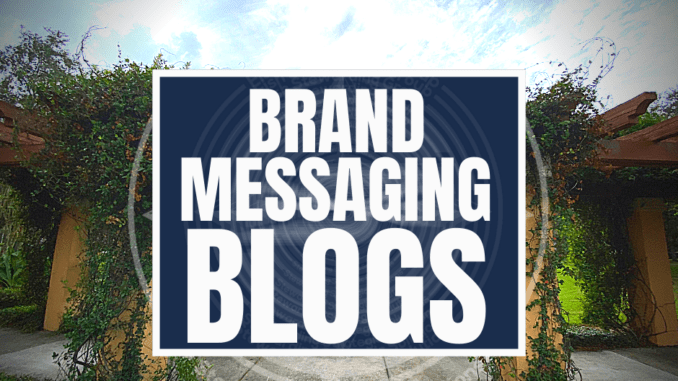 Brand Messaging Blogs from FSG Strategist Loren Weisman.


Brand Messaging Blogs
Blogs from FSG Strategist Loren Weisman covering an array of brand messaging articles, blogs, quotes and stories. Below are the titles and direct links to a number of blog.
Brand messaging mission statement and message methodology
Brand Messaging Videos from Brand Messaging Strategist Loren Weisman
Sharing accountability expectations with potential clients.
Brand messaging strategy calendar for sharing your authentic content
Branding an authentic book to maintain messaging endurance.
Strategic patience and pressure when preparing a launch.
Strategic Services Agreement Example from Loren Weisman and FSG
Brand messaging quotes from brand messaging strategist Loren Weisman.
Interview Information Lead Sheet for Brand Messaging Strategist Loren Weisman.
Telling your story or sharing someone else's brand messaging and story?
Music Business ghost drumming. Being a ghost in the machine
FSG Messaging and Optics Brand Messaging Strategist Intro
Personal branding communication and connecting with authenticity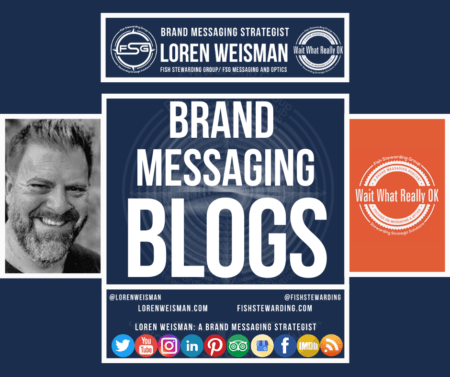 Some More Blogs
Stewarding strategic solutions in opinionated conversations
Voting is a right. Do not vote if you do not want to vote.
Practically Perfect Perceptions and Mary Poppins Messaging
Do not refer me if you are a quid pro quo referral addict.
Subjective vs objective messaging. Opinions vs facts online.
Authentic messaging introductions and impression perceptions
Respecting a different view. Can you hear a different opinion?
Musical Influences and Inspirations that impacted me
Podcast guest booking tactics and podcast host soliciting
Finding honorable coaches that coach with accountability
Thinking like an investor may you help find money for projects.
Morning show messaging, performance and delivery at Fox 35.
Keynote speaker authenticity and authority. Can they only speak?
Reviewing the responsibility and liability issues of your website.
Messaging comes before marketing. An authentic perspective.
Reviewing authentically over demanding them for popularity.

There are more on the Loren Weisman website as well.
*******
Brand Messaging Strategist Loren Weisman is a messaging and optics strategist for The Fish Stewarding Group.
Fish Stewarding Group is stewarding strategic solutions and building authoritative businesses with authentically sound people. Loren focuses on the authenticity, authority, psychology and perceptions of the message and story.
Weisman is also the host of the FSG brand messaging podcast; Wait What Really OK.
*******
Fish Stewarding Group
2073 FM 89 Buffalo Gap Rd.
Buffalo Gap, TX 79508, United States
Em: fishstewarding@gmail.com
Ph: 001-407-614-7446
*******
LW Website
FSG Website
LW Socials @lorenweisman
FSG Socials @fishstewarding
*******
Podcast Audible Page
IMDb for Podcast
*******
© 2021 Loren Weisman/Fish Stewarding Group. All Rights Reserved ® ℗
*******
Brand Messaging Blogs from FSG Strategist Loren Weisman.


Brand Messaging Blogs from FSG Strategist Loren Weisman.