Strategic solutions for video endurance and optimization from Messaging and Optics Strategist Loren Weisman discussing his methodology on videos.

Strategic solutions for video endurance and optimization.
There is more to your video than the video and the content itself for the moment.
When a video is strategized for the long term, while engaging with the content in the short term, and aligning with the present compliance for uniformity, liability and optimization, your videos can have a longer term level of endurance and compounding.
Below are the
Strategic solutions for video:
Initial Strategy Concepts 
1. Titles that are set at or under 60 characters and over 52  with 2 primary keyword phrases sets.
2. Titles researched for endurance searches to work in short & long term searching.
3. Language assignments for correct optimization 
The video itself 
4. Creating Video. 

5. Editing Video to the average of just under 3 min/ Audios between 2.5 to 3 minutes max. 
6. Editing pertinent graphics internally in or into the video.  
7. Creating YouTube optimized Friendly Cover Art for Video using the lead title.
8. Adding Bumper music for in and out or lead words for in and outs. (Licensed or free licensed.) 
9. Adding Primary sub water mark 
10. Adding Secondary "In Video Watermark" for Brand

11. Uploading Video at 480 for Speed over Quality of video. 
"A single experience can make someone a celebrity,
but it does not make them an authority."
Under the hood 
12. Video location assignments for citation and business location listing optimization. 
13. Comment Privacy settings and base comment, immediate response, pin and traction for video. 
14. Setting embedding parameters. (Allow this)
15. Setting rating parameters 
16. Caption Certifications for Compliance. 
17. COPPA Setting for distribution. (Safest bet is to say it is not for kids)  
18. Type of distribution setting for optimization 
19. Properly Setting Recording Date Layering for flow of content. Set it correctly. 
20. Categorizing for compliance and distribution. 
21. Adding card set into center of video for additional optimization. 
22. Adding End Screen Subscription Link. 
23. Adding End Screen Subscription Card. 
24. Adding under or up to 500 characters for keyword phrases 
25. Compiling four phrases sets off main title. 
26. Uploading Video with title phrases to match optimization 
27. Creating 3000-5000 Characters of Content for Video 
28. Applying repetition of primary phrases and title through content 
29. Adding signature and key links, address and website 
30. Adding to designated playlist for optimization or creating playlist.  
31. Adding 5 Tripled Keywords… at least.  
32. Adding 5 Phrase Tags into content.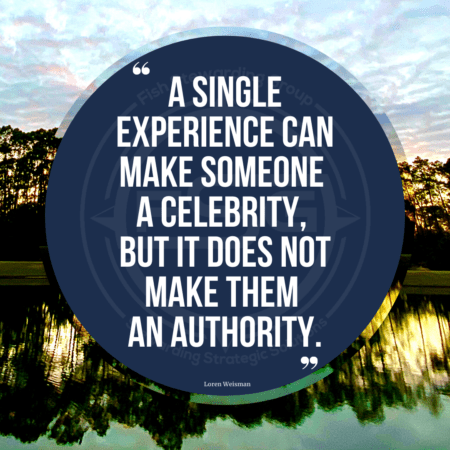 Distribution and stewarding strategic solutions for video.
33. Publishing Video to distribute across core Social Media. 
34.
Secondary Distribution to Video pickup channels for backlinks

as well as sending to video distribution channels.
Some Additional steps include…
A subset series to upload to IMDb. This is the link for adding a new series.
And here to add many of the elements from the podcast blueprint structures page can add to the amplification of authority as well.
Consider how each video can serve and connect for today, tomorrow, next week, next month and next year. In turn, it can allow a greater connection, compounding and conversion of content over time.
*
Loren Weisman is a messaging and optics strategist for The Fish Stewarding Group.
Weisman is also the host of the FSG brand messaging podcast; Wait What Really OK.
*
Fish Stewarding Group
649 Scott Street
Suite #101A
Tye, Texas, 79563-2225,
USA
*
LW Website
FSG Website
Podcast Audible Page
*
© 2022 Loren Weisman/Fish Stewarding Group. All Rights Reserved ® ℗
*
Strategic solutions for video endurance and optimization.