Subjective Messaging Podcast Season Eight Recap and Review for the Wait What Really OK Podcast from Fish Stewarding Group's Messaging and Optics Strategist  Loren Weisman.
Subjective Messaging Podcast Season Eight Recap
Below is the Season Eight list of The brand messaging podcast Wait Wait What Really OK. This includes the images, IMDb links to the episode information as well as a link to each of the episodes on Pandora.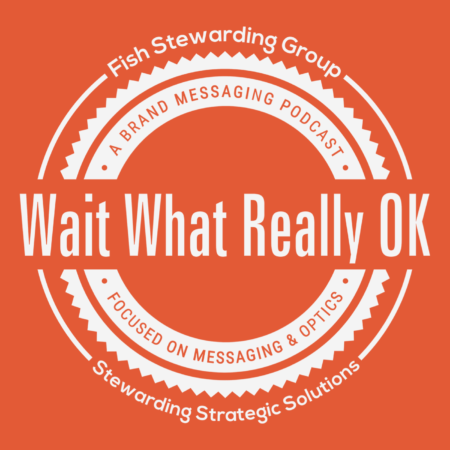 Wait What Really OK Podcast Season Eight Episode List

and one from Season 9
9.3
More Coaches on the sidelines that players on the field.
Spotify Link
Lately, it feels like We have more coaches on the sidelines than players on the field when it comes to business coaches, life coaches, success coaches and so on.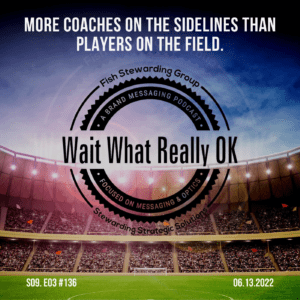 8.10
Individualized and inclusive approach to healthy eating.
(aired 22 Feb. 2021)
Radio.com Episode Link
Sharing an individualized and inclusive approach to eating that honors cultural and personal preferences, Dawn Tucci is a personalized and inclusive health advocate as well as my guest today.
8.8
Exploring and engaging autism with Doctor Todd Peter Levine.
(aired 11 Feb. 2021)
Pandora Episode Link
Exploring and engaging autism with Doctor Todd Peter Levine. Amplifying the stories and experiences of autism through an engaging podcast format.
8.7
Amplified authentic opinions and intelligence to consider
(aired 11 Jan. 2021)
Stitcher Episode Link
When opinions are taken into account for the authority and not just counted for popularity, the results amplify a new level of authentic and authoritative data that can be as helpful for the company as it is the consumer.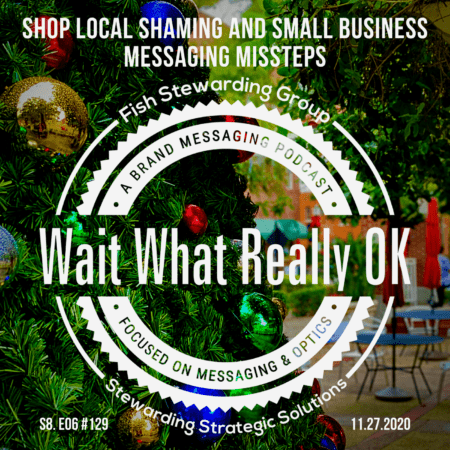 8.6
Shop local shaming and small business messaging missteps
Spreaker Episode Link
(aired 27 Nov. 2020)
There is no solid, honorable or professional reason whatsoever to shame someone for not buying something at your shop or at a local shop.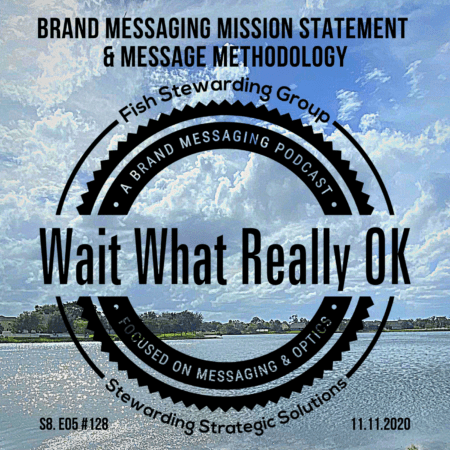 8.5
Brand messaging mission statement and message methodology
(aired 11 Nov. 2020)
Episode Link for Website
A brand messaging mission statement or brand messaging mandate of sorts from Loren Weisman sharing his views from the culmination of his experiences and education that leads him to approach brand messaging this way.

8.4
Strategic patience and pressure when preparing a launch.

(aired 1 Nov. 2020)
Apple Podcasts Episode Link
By using tactical timing as well as strategic and humble patience while preparing for a launch, it can allow for the right results for you and your product, service or vision to lift off in the most effective way possible.

"If the story you are sharing is not yours, it is just another story that more than likely has already been shared may times."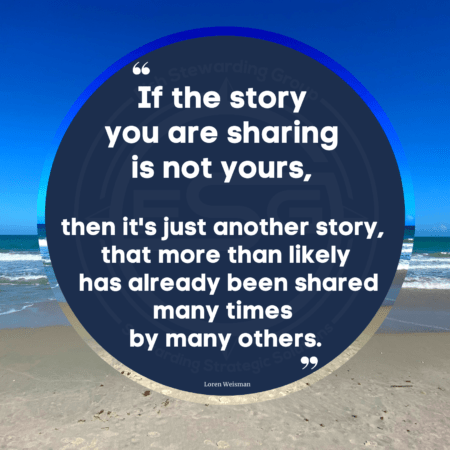 8.3
Transparency and accountability in air conditioning repair?
(aired 25 Oct. 2020)
Amazon Episode Link
From air conditioning repair to any other kind of repair service, often times the communication is off for both the provider and the customer. With mutual awareness of the others perception, comes a faster resolve and better transparency.


8.2
Do not vote if you do not want to vote. Voting is a right.
(aired 14 Oct. 2020)
Podbean Episode Link
The toxicity and force placed into telling people to vote has backed fired for many years and in many elections. Taking a more engaging, respectful approach might bring more people to the table, while allowing others to feel less attacked.
8.1
Mary Poppins Messaging and Practically Perfect Perceptions
(aired 11 Oct. 2020)
Player.Fm Episode Link
Looking into the perception of your messaging to ensure the intention of that message is heard by the most people possible while staying authentic to your authority and methodology.

Primary IMDb Page for The Subjective Messaging Podcast
Wait What Really OK Podcast.
WWROK Main IMDb Page 
 Season Eight is great?
A whole bunch of shows from season seven of Wait What Really OK can be found on the
WWROK Season Eight IMDb Page
Lucky number Seven…
The culmination and collection of season seven of Wait What Really OK can be found on the
WWROK Season Seven IMDb Page
Season Six episodes…
The full series from season six of Wait What Really OK can be found on the
WWROK Season Six IMDb Page
Season Five of the podcast…
The episodes from season five of Wait What Really OK can be found on the
WWROK Season Five IMDb Page

*
Loren Weisman is a messaging and optics strategist for The Fish Stewarding Group.
Weisman is also the host of the FSG brand messaging podcast; Wait What Really OK.
*
Fish Stewarding Group
649 Scott Street
Suite #101A
Tye, Texas, 79563-2225,
USA
*
LW Website
FSG Website
Podcast Audible Page
*
© 2022 Loren Weisman/Fish Stewarding Group. All Rights Reserved ® ℗
*
Subjective Messaging Podcast Season Eight Recap and Review