Apply your heart to instruction is an archives tag for lorenweisman.com and the lead of a bible messaging quote from Proverbs 23:12 NIV.
Apply your heart to instruction
Many will apply their hearts to inspiration and motivation as they hope it will build out success and some of these people tend to skip over the instruction and knowledge needed to grow and learn.
By focusing the heart on learning, instruction, wisdom and knowledge, the end results can allow for better direction and better actions to be taken.
This is why I chose to add this verse and this bible messaging quote to the list.
"Apply your heart to instruction and your ears to words of knowledge." – Proverbs 23:12 NIV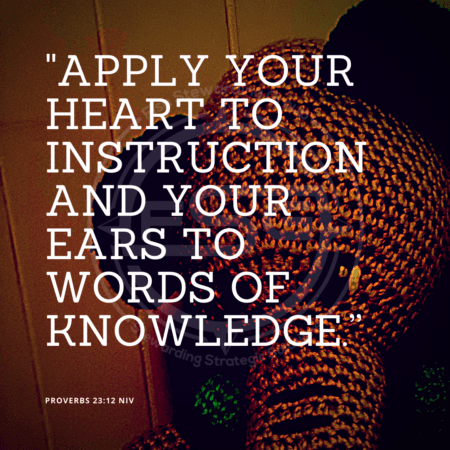 *******
Brand Messaging Strategist Loren Weisman is a messaging and optics strategist for The Fish Stewarding Group.
Fish Stewarding Group is stewarding strategic solutions and b
uilding authoritative businesses with authentically sound people.
Loren focuses on the authenticity, authority, psychology and perceptions of the message and story.
Weisman is also the host of the FSG brand messaging podcast; Wait What Really OK.
*******
Fish Stewarding Group
2073 FM 89 Buffalo Gap Rd.
Buffalo Gap, TX 79508, United States
Em: fishstewarding@gmail.com
Ph: 001-407-614-7446
*******

LW Website
FSG Website
LW Socials @lorenweisman
FSG Socials @fishstewarding
*******

Podcast Audible Page
IMDb for Podcast
*******

© 2021 Loren Weisman/Fish Stewarding Group. All Rights Reserved ® ℗
*******