By wisdom a house is built is an archives tag for lorenweisman.com is the opening words from Proverbs 24:3. NIV and being used as a bible messaging quote.
By wisdom a house is built
When we look to build a foundation to build on, we create a better chance of understanding and a better chance of longer term growth. All too often, many get so caught up in building the fifth or sixth floor with no blueprint and no foundation.
When we step back, build with the present moment and the future in mind, we are able to create a structure that can support and assist growth, changes and the longterm.
"By wisdom a house is built, and through understanding it is established;"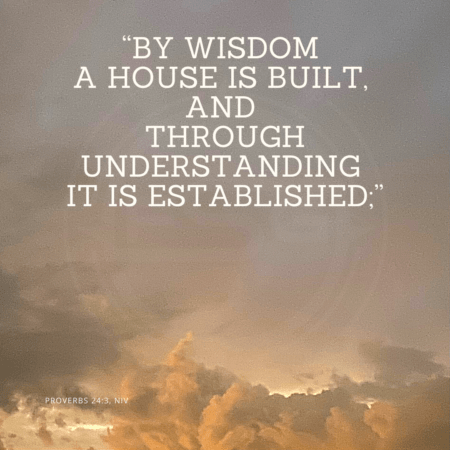 *******
Brand Messaging Strategist Loren Weisman is a messaging and optics strategist for The Fish Stewarding Group.
Fish Stewarding Group is stewarding strategic solutions and b
uilding authoritative businesses with authentically sound people.
Loren focuses on the authenticity, authority, psychology and perceptions of the message and story.
Weisman is also the host of the FSG brand messaging podcast; Wait What Really OK.
*******
Fish Stewarding Group
2073 FM 89 Buffalo Gap Rd.
Buffalo Gap, TX 79508, United States
Em: fishstewarding@gmail.com
Ph: 001-407-614-7446
*******

LW Website
FSG Website
LW Socials @lorenweisman
FSG Socials @fishstewarding
*******

Podcast Audible Page
IMDb for Podcast
*******

© 2021 Loren Weisman/Fish Stewarding Group. All Rights Reserved ® ℗
*******