Can they only speak or can they help you off of the stage? There are a lot of great speakers that can blow you away on stage but fizzle out when you hire them off stage to help your personal business or product.
Some amazing speakers are a lot like actors. They know the material because they have memorized the script. They can wow you, impress you, inspire you and motivate you, but often times, it is the same message and the same talk or sets of talks over and over again.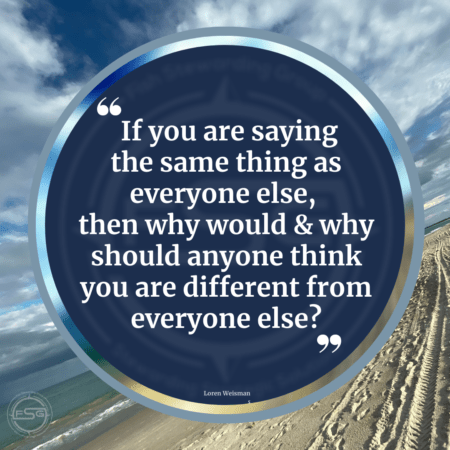 Can they only speak?
Just as an actor that plays a doctor is not someone you would want to perform surgery on you, there are many speakers that have learned or copied what works and present it in a working way. But, go spend money with them, (where even some of those speakers have convinced themselves they can help off stage) can become a dangerous and bad investment.
Dig deep to be sure you do not end up in deep trouble with someone who can not perform off the stage.
*******
Brand Messaging Strategist Loren Weisman is a messaging and optics strategist for The Fish Stewarding Group.
Fish Stewarding Group is stewarding strategic solutions and b
uilding authoritative businesses with authentically sound people.
Loren focuses on the authenticity, authority, psychology and perceptions of the message and story.
Weisman is also the host of the FSG brand messaging podcast; Wait What Really OK.
*******
Fish Stewarding Group
2073 FM 89 Buffalo Gap Rd.
Buffalo Gap, TX 79508, United States
Em: fishstewarding@gmail.com
Ph: 001-407-614-7446
*******

LW Website
FSG Website
LW Socials @lorenweisman
FSG Socials @fishstewarding
*******

Podcast Audible Page
IMDb for Podcast
*******

© 2021 Loren Weisman/Fish Stewarding Group. All Rights Reserved ® ℗
*******