Do not be selfish is an archives tag for lorenweisman.com and is the lead of a bible messaging verse as well as a theme about not being selfish in business.
Do not be selfish
Consider staying away from the selfish motives and the wins that do not include anyone else.
In our gifting, our giving and our stewarding, we can do more and gain more from doing for others over only thinking about just ourselves. And, it creates a return that feels greater than any dollar amount.
"Do not be selfish; do not try to impress others. Be humble, thinking of others as better than yourselves"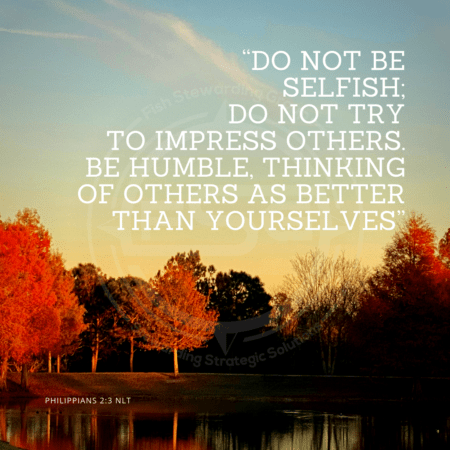 *******
Brand Messaging Strategist Loren Weisman is a messaging and optics strategist for The Fish Stewarding Group.
Fish Stewarding Group is stewarding strategic solutions and b
uilding authoritative businesses with authentically sound people.
Loren focuses on the authenticity, authority, psychology and perceptions of the message and story.
Weisman is also the host of the FSG brand messaging podcast; Wait What Really OK.
*******
Fish Stewarding Group
2073 FM 89 Buffalo Gap Rd.
Buffalo Gap, TX 79508, United States
Em: fishstewarding@gmail.com
Ph: 001-407-614-7446
*******

LW Website
FSG Website
LW Socials @lorenweisman
FSG Socials @fishstewarding
*******

Podcast Audible Page
IMDb for Podcast
*******

© 2021 Loren Weisman/Fish Stewarding Group. All Rights Reserved ® ℗
*******