It is not your fans is an archives tag for lorenweisman.com and part of a brand messaging strategist quote from FSG messaging and Optics' Loren Weisman.
It is not your fans
The full quote from Loren Weisman is…
It is not your fans or your customers' job to market you. Stop treating them like it is.
Many get lost in an idea that every customer and fan should be marketing.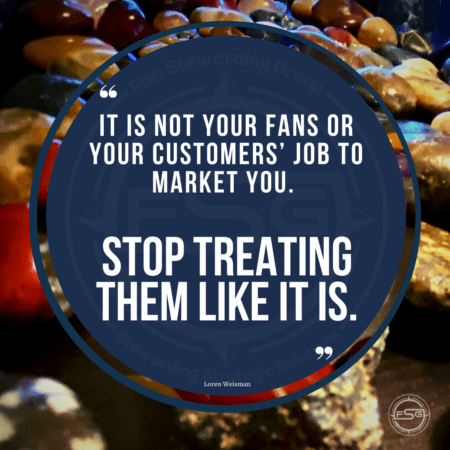 It is not your fans…
That pressure on those fans and or customers can send them running. If they have already bought from you, why should they be required to market for you. Be careful in your requests to have others do the marketing for you. It can come off rude, disrespectful and selfish.