Keynote speaker quotes is an archives tag for lorenweisman.com and a title of a blog with a series of messaging and optics quotes from Keynote Loren Weisman.
Keynote speaker quotes
Are you trying to control and guide truth or are you allowing truth to control and guide you?
Sometimes quietly taking the credit can advertise you and your ability in a much louder way than telling everyone that you were the one that did it.
Nodding your head, saying yeah, yeah and pretending to know things you don't is right up there with one of the worst things you can do when you hire someone to help you and your career.
Take the time to vet the source before you make it a resource.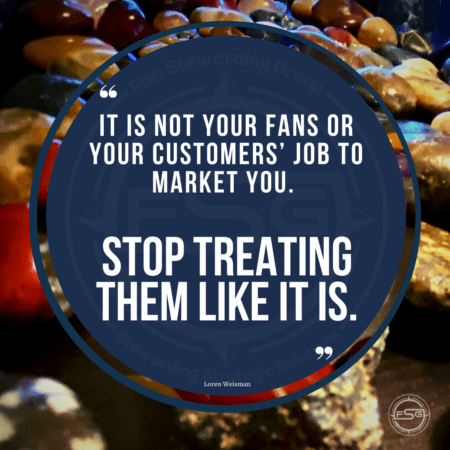 It is not your fans or your customers' job to market you. Stop treating them like it is.
More Keynote Speaker Quotes from a Brand Messaging Strategist named Loren Weisman are available at:
Weisman Quotes on IMDb
GoodReads
Quotes.Net
OwnQuotes
QuotesSayings.net
Quotes on Instagram
Quotes on Pinterest
*
Loren Weisman is a messaging and optics strategist for The Fish Stewarding Group.
Weisman is also the host of the FSG messaging and optics podcast; Wait What Really OK.
*
Fish Stewarding Group
FSG Development
FSG Messaging and Optics
*
649 Scott Street
Suite #101A
Tye, Texas, 79563-2225,
USA
*
LW Website
FSG Website
*
© 2022 Loren Weisman/Fish Stewarding Group. All Rights Reserved ® ℗
*