Methodical and strategic steps is an archives tag for lorenweisman.com and a lead of a brand messaging quote from Brand Messaging Strategist Loren Weisman.
Methodical and strategic steps
When we take the steps and motion forward to build, regardless how big or how small, we collect and compound the results. This can be much more effective than waiting for the right time, more money or the ability to do bigger pieces that might be weakened in the lack of organization as a whole. 
Methodical and strategic steps build business foundations, not feelings.
On the same note, motivation and finding motivation is not building an actual foundation. Take the initiative to execute actions and not just discuss the feelings or the inspiration. Most considering early investment are not focused on feelings, they are focused on the foundation being planted and the steps that have been taken with less before they see more.
Seek inspiration but also considering hunting for the education and the action plan to execute what has to be done as well.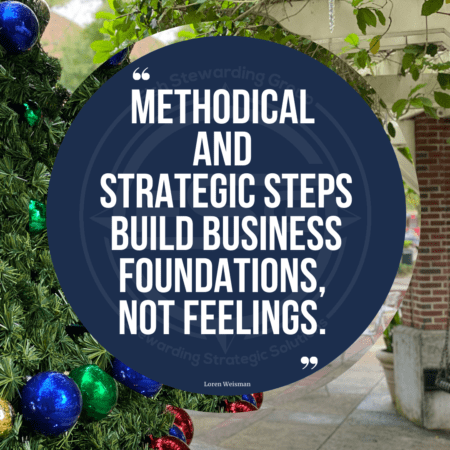 *******
Brand Messaging Strategist Loren Weisman is a messaging and optics strategist for The Fish Stewarding Group.
Fish Stewarding Group is stewarding strategic solutions and b
uilding authoritative businesses with authentically sound people.
Loren focuses on the authenticity, authority, psychology and perceptions of the message and story.
Weisman is also the host of the FSG brand messaging podcast; Wait What Really OK.
*******
Fish Stewarding Group
2073 FM 89 Buffalo Gap Rd.
Buffalo Gap, TX 79508, United States
Em: fishstewarding@gmail.com
Ph: 001-407-614-7446
*******

LW Website
FSG Website
LW Socials @lorenweisman
FSG Socials @fishstewarding
*******

Podcast Audible Page
IMDb for Podcast
*******

© 2021 Loren Weisman/Fish Stewarding Group. All Rights Reserved ® ℗
*******