No one has the right is an archives tag for lorenweisman.com and the lead to a brand messaging strategist quote from Loren Weisman.
No one has the right
Many push a messaging vibe to telling people what they need, what they want and what they must have. This is neither good marketing or messaging. Watch out for that.
"No one has a right to tell you what you want, what you need, or what you must have."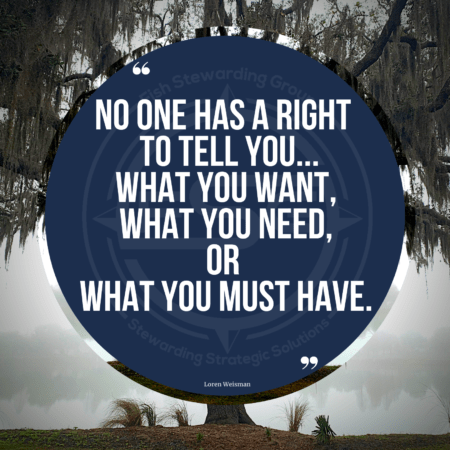 *******
Brand Messaging Strategist Loren Weisman is a contributor for FSG Messaging and Optics. Loren focuses on the authenticity, authority, optics, psychology and perceptions of a brand, persona or product. Loren is also the host of the brand messaging podcast; Wait What Really OK.
*******
© 2020 Loren Weisman. All Rights Reserved ® ℗
*******
Loren Links:
Website
IMDb
Twitter
Instagram
LinkedIn
Send2Press
Google Business
*******
Brand Messaging Podcast Listening Links:
Pandora
Amazon Music
iHeart
Apple Podcasts
Radio.com
Spotify
Google Podcasts
Stitcher
TuneIn
Radio Public
Podcast Addict
Podbean
Spreaker
*******
Brand Messaging Videos Series IMDb
Instead of that…Consider This! Video Shorts IMDb
*******
Opening Theme Song Credit
What Really Ok Theme Song" by RKVC.
Copyright 2016 eMbloh Music (ASCAP)/ Cienzo Music (BMI).
Administered by Ass Backwards Music (ASCAP)/Bass Ackwards Music (BMI)
RKVC Website
*******
And the closing Theme Song Credit:
"News and Information Podcast Percussion Outro" by Doug Hinrichs.
Copyright 2016 Dig And Be Dug Music (BMI).
Administered by Bass Ackwards Music (BMI).
Doug Hinrichs Website
*******
Fish Stewarding Group
& FSG Messaging and Optics
(Orlando Division)
207 W. Plant Street
Winter Garden, FL, 34777-0991
Em: brandmessagingstrategist@gmail.com
Ph: 001-407-614-7446
*******