Privacy Policy for LorenWeisman.Com and Brand Messaging Strategist and Keynote Speaker Loren Weisman

Privacy Policy for LorenWeisman.Com
Privacy Policy: About

LorenWeisman.com is committed to protecting and respecting your privacy and recognizing your need for appropriate protection and management of personally identifiable information or other personal information you share with us including any information about you or by which you can be identified, such as your name, address, telephone number, photographs, credit card information, birth date, gender, occupation, personal interests, etc, ("Personal Information")
This policy sets out the basis on which any Personal Information we collect from you, or that you provide to us, will be processed by us. Please read the following carefully to understand our views and practices regarding your Personal Information and how we will treat it.
Privacy Policy: Personal Information
When you buy Products and services from our Website, our Website may record your details to ensure that we comply with legal and contractual requirements, or are able to contact you, resolve any queries and process your orders to completion. We may also need to activate any urgent Product recalls or provide information to you urgently.
This data and Personal Information will not be used to send marketing offers or shared with any other business other than those identified in our Terms and Conditions or this Privacy Policy.
LorenWeisman.com will only use your Personal Information as is required to provide, sell or supply Products or the relevant services and any additional services that may be reflected in our Website ("Services"), or as permitted by data protection law, or for any other purposes as requested by or agreed with you.
The Services will include collecting relevant payment and complying with your order, providing you with emails which you have elected to receive following access or purchase of Products, Brand Messaging Strategy, Marketing, Advertising, Consulting or subscription to the services, keeping you informed by email of any additional services, promotion or Products and/or services similar to those subscribed or purchased by you, and complying with our legal requirements. The Personal Information we collect and its use is further detailed below.
Where you have consented to receive emails or you have subscribed to our Website or in respect of any services, if you do not want to be contacted in the future about any promotional or marketing offers, please let us know by sending an email to info(at)lorenweisman.com and we will stop sending you any promotional emails.
If you have contacted us or submitted queries via email, we will use the information solely to respond to these emails and in relation to the Products or services.
Privacy Policy: Information We May Collect From You

For each visitor to our Website, our web server automatically recognizes only the consumer's domain name, but not the e-mail address (where possible). We may track the Internet domain address from which people visit us and analyze this data for trends and statistics.
There may be times (such as when you purchase or order a Product, subscribe to service, register to receive catalogues, or to participate in competitions, user reviews, contests, or promotions, etc) at which LorenWeisman.com may ask you to provide certain information about yourself such as your name, shipping/billing address, telephone number, email address, credit card information, birth date, gender, occupation, personal interests, etc.
If you contact us, LorenWeisman.com may keep a record of that correspondence.
LorenWeisman.com also maintains a record of your online Product purchases. Whether or not to provide such information is completely your own choice. But if you choose not to provide this information we request, you may be unable to purchase products or access certain services, offers, and content on our website.
We may also collect, and our third party providers of advertisements and content may collect certain user information such as information relating to computer location, URL and IP address and domains, your browser type, the country and telephone area code where your computer is located, the pages of our Website that were viewed during your visit, the advertisements you clicked on, and any search terms that you entered on our Website.
You should be aware that as our LorenWeisman.com Website is being monitored, we may collect this information even if you do not register with us and may capture information about your visit that will help us improve the quality of our service.
When you shop on our Website, we will ask you to input and will collect personal information from you. We will treat all your Personal Information as confidential and will keep it on a secure server. LorenWeisman.com reserves the right to disclose the Personal Information in the circumstances set out in this Privacy Policy.
When you use our Website, purchase products, services, or subscribe for our services (or as otherwise required), you may have to complete a subscription process including a registration form and provide Personal Information.
We gather this Personal Information to allow us to process your registration, process any requests or payments you may make, administer your contract or relationship with us.
We also collect the Personal Information in order to grant you access to the Online Services, monitor your usage of our site and Services, and/or participation in online activities including reviews, testimonials or endorsements. The information is also collected for such other uses as are expressly set out in this Privacy Policy, whether in connection with the LorenWeisman.com Website, our Products or services or our business.
Privacy Policy: Children and Minors
LorenWeisman.com does not knowingly collect or solicit Personal Information from children and minors. Anyone under the age of 13 will not be knowingly allowed to register for any service on our Website, purchase Products or in any service on our Website.
If you are under 13, please do not attempt to register on our Website or send any Personal Information to us. This is information about you, including your name, e-mail or home address, house telephone number, mobile number or other contact details. No one under the age of 13 may provide any personal information to our Website or receive any services on the LorenWeisman.com Website.
In the event that LorenWeisman.com becomes aware or informed that we have collected Personal Information from a child under the age of 13 without verification of parental or guardian consent, we will delete that information as quickly as possible.
Minors of 13 years old or older should make sure that they ask their parents or guardians for permission before sending any information about themselves to anyone over the Internet including to LorenWeisman.com.
Privacy Policy: IP Addresses and Cookies

LorenWeisman.com may collect information about your computer, including where available your IP address, operating system and browser type, for system administration and to report aggregate information to our advertisers. This is statistical data about our users' browsing actions and patterns, and does not identify any individual.
For the same reason, LorenWeisman.com may obtain information about your general internet usage by using a cookie file which is stored on the hard drive of your computer. Cookies contain information that is transferred to your computer's hard drive. They help us to improve our Website and to deliver a better and more personalized service.
They enable us:

(a) to estimate our audience size and usage pattern;

(b) to store information about your preferences, and so allow us to customize our Website according to your individual interests;

(c) to speed up your searches; and

(d) to recognize you when you return to our Website.
You may refuse to accept cookies by activating the setting on your browser which allows you to refuse the setting of cookies. However, if you select this setting you may be unable to access certain parts of our Website. Unless you have adjusted your browser setting so that it will refuse cookies, our system will issue cookies when you log on to our Website.
Please note that our advertisers may also use cookies, over which we have no control.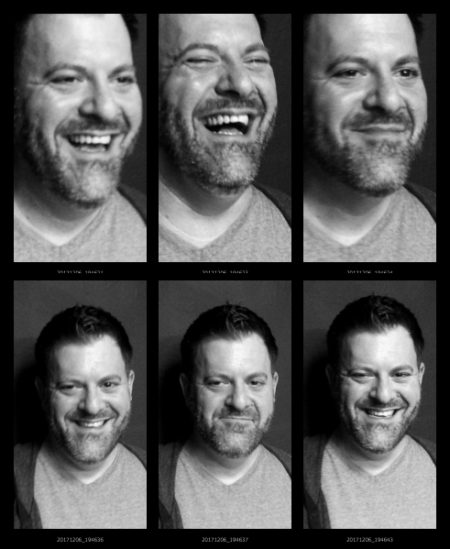 Privacy Policy Security Statement
We employ industry-standard security measures to protect the loss, misuse, and alteration of the information under our control. In addition, we utilize a licensed system for credit card authorization and fraud detection.
Although we make good faith efforts to store information collected by us in a secure operating environment, we cannot guarantee complete security. Information collected by LorenWeisman.com will be maintained for a length of time appropriate to our needs.
Use We Will Make of Your Personal Information

We use information held about you in the following ways:
(a) to ensure that content from our site is presented in the most effective manner for you and for your computer.

(b) to provide you with information, Products or services that you request from us or which we feel may interest you, where you have consented to be contacted for such purposes.

(c) to carry out our obligations arising from any contracts entered into between you and us.

(d) to allow you to participate in interactive features of our service when you choose to do so.

(e) to notify you about changes to our service.
Your e-mail information is not shared with other organizations for commercial purposes. We do not partner with or have special relationships with any ad server companies. We use the Personal Information you provide in connection with the services we provide and internal purposes, such as confirming and tracking your order, subscription or registration, analyzing trends and statistics, informing you of our new Products, services, and offers, and providing you with information from and about our Website, Weisman Speaks, Loren Weisman. or related companies.
LorenWeisman.com may contract with third-party companies, sub-contractors, service providers, agents or other persons to provide certain services including credit card processing, shipping, data management, web development, promotional services, etc ("Service Providers"). We call them our Service Providers and we shall be entitled to provide our Service Providers with the information needed for them to perform these services. We also ask our Service Providers to confirm that their privacy practices are consistent with ours.
We may also use aggregate information and statistics for the purposes of monitoring Website usage in order to help us develop our Website and our services or Products and may provide such aggregate information to third parties. These statistics will not include information that can be used to identify any individual.
From time to time we may provide your Personal Information to our customer service agencies for research and analysis purposes so that we can monitor and improve our Website, online experience, Products or services (or as the case may be) we provide. We or our Service Providers may contact you by post, e-mail or telephone (or as required) to ask you for your feedback and comments on our Website, Products or services.
If you are an existing customer, we will only contact you by electronic means (e-mail or text message) with information about goods and services similar to those which were the subject of a previous sale to you. If you are a new customer, and where we permit selected third parties to use your data, we (or they) will contact you by electronic means only if you have consented to this.
We will send mobile messages, including text messages, to you only if you opt-in to receiving such LorenWeisman.com messages. By opting-in to receive such messages you are expressly consenting to receive such mobile messages, including text messages.
 To unsubscribe from a text, SMS, MMS or other mobile messaging, please follow the instructions in the messages you receive or contact LorenWeisman.com as described below.
If you do not want us to use your data in this way, or to pass your details on to third parties for marketing purposes, please check the relevant box situated on the form on which we collect your data.
LorenWeisman.com and related third parties may also wish to provide you with information about special features of our Website or any other service or Products we think may be of interest to you. If you would rather not receive this information, please send an e-mail message to the contact details as indicated below.
Privacy Policy: Product and Promotional Information

When you access certain pages of our Website, purchase Products or register for competitions or other services, you will be given the opportunity to receive information from by post, e-mail or telephone, about Products, Services, promotions or special offers which we feel may be of interest to you.
In the event that you do not wish to be contacted for such purposes, ensure that you check the appropriate box as you go through the registration or other processes.
 You may unsubscribe from our contact list at any time by replying to a promotional e-mail with the word "unsubscribe" in the subject line, by e-mailing us at info (at) LorenWeisman.com or telephoning us on the contact details provided.
When entering any of our contests or prize draws, you will have to provide your name, email address and mailing address and if you win, we will send the prize to the contact address or details provided.
As part of entry into a prize draw, competition, contest or other promotion on our Website, you may also be included in the LorenWeisman.com newsletter or subscription list to receive notice of or information on new or updated products, marketing materials, promotions, specials and new additions to our Website. You may unsubscribe from this news list by following the unsubscribe instructions in any email received.
Privacy Policy: Disclosure of Your Personal Information

We may disclose your personal information to third parties:
(a) in the event that you have consented to our disclosing your Personal Information, or for other purposes (relating to the primary purpose for collecting that information, including the processing of your personal data or Personal Information by our agents or data processors) that is reasonably expected including the sale or disposal of any part of our business or rights; or
(b) if we believe in good faith that we are under a duty to disclose or share your personal data in order to comply with any legal obligation; if we have been advised by counsel; if we have received a valid administrative request from a law enforcement agency; in order to enforce or apply our Terms and Conditions and other agreements; or to protect the rights, property, or safety of LorenWeisman.com, our customers, or others. This includes exchanging information with other companies and organizations for the purposes of fraud protection and credit risk reduction.
Privacy Policy: Your Consent
By submitting your information on the LorenWeisman.com website, you consent to the use of that information as set out in this Privacy Policy. If we change our Privacy Policy, we will post the changes on this page or on our Website, and may place notices on other pages of our Website, so that you may be aware of the Personal Information we collect and how we use it at all times.
You agree that you do not object to LorenWeisman.com contacting you for any of the purposes of processing your orders, statistical or survey purposes to improve our Website and its services to you, provision of website content and advertisements to you, administration of the LorenWeisman.com Website and where you consent, to notify you of Products or special offers that may be of interest to you. You consent to such contact whether, by telephone, e-mail or in writing and you confirm that you do not and will not consider any of the above as being a breach of any of your rights under any applicable law, rule, regulation, order or similar act of a governmental body.
Privacy Policy: Your Rights

You have the right to ask us not to process your personal data for marketing purposes. We will usually inform you (before collecting your data) if we intend to use your data for such purposes or if we intend to disclose your information to any third party for such purposes. You can exercise your right to prevent such processing by checking certain boxes on the forms we use to collect your data. You can also exercise the right at any time by contacting us at brandmessagingstratey@gmail.com
Our Website may, from time to time, contain links to and from the websites of our partner networks, advertisers, and affiliates. If you follow a link to any of these websites, please note that these websites have their own privacy policies and that LorenWeisman.com does not accept any responsibility or liability for these policies. Please check these policies before you submit any personal data to these websites.
Privacy Policy: Access to Information
LorenWeisman.com will provide you with access to the personal information you provided to us by allowing you to view, update or correct your information. In order to protect your privacy, we take steps to verify your identity before granting you access to your private information or enabling you to make corrections. LorenWeisman.com will accomplish this through the use of passwords and personal data.
************************************************
Loren Weisman is a brand messaging strategist and branding speaker with a focus on the authenticity, authority, optics, psychology and perceptions of a brand, persona or product.
*****************************************************
Loren Weisman Brand Messaging Strategy Services
207 West Plant Street
Winter Garden, Florida, 34777-0991
(407) 614-7446
brandmessagingstrategy@gmail.com
*****************************************************
For some thoughts, tactics, tips and views from Loren, consider stopping by any of these links.
Loren's Blogs
iHeartRadio Podcasts
YouTube Videos
Instagram Pictures


And other places online


************************************************
Privacy Policy for Lorenweisman.com