Contacting me info for Brand Messaging Strategist Loren Weisman.

Contacting me to say hi, to work together or to bring me in to speak page.
*******
Email:
brandmessagingstrategist@gmail.com
*******
Zoom:
weismanloren@gmail.com
*******
Loren Weisman Core Links:
Loren Weisman Website
*******
Fish Stewarding Group Website
*******
Sample Documents for Potential Clients
*******
Non-Disclosure Agreement PDF
*******
Loren Weisman Speaking Contract
*******
Weisman Interview Information Sheet for Media 
*******
Brand Messaging Podcast Core Links:
Pandora
iHeart
Apple Podcasts
Spotify
*******
My Brand Messaging Mission Statement:
30 Minute Podcast Version
3 Minute Video Version
*******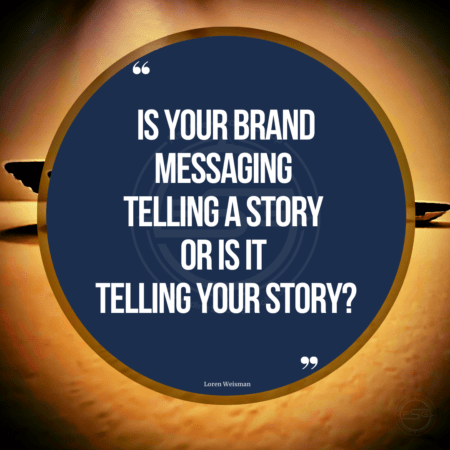 As you strategically create your story with protection and direction, it can allow for a greater chance of compounding your content and message to reach investors, customers, media and beyond. This is not about penning a bio and throwing darts at the wall when it comes to your content. If you are interested in contacting me and seeing what we may be able to do together, I will work with you to look at things from the creative, the strategic, the compliance, the security, the organization and the strategy of your brand, your messaging and your plan to move forward.
I am interested in working with those that can see the extended vision and are not looking to put a band aid on their messaging or branding or trying to create a quick fix. Even if the project has to go a little slower, I would rather work with those that want to build from the authentic foundation up, over those that only want to create moments of hype and hoopla with a goal of popularity.
*******
Brand Messaging Strategist Loren Weisman is a messaging and optics strategist for The Fish Stewarding Group. 
*******
Fish Stewarding Group
2073 FM 89.
Buffalo Gap, TX 79508, United States
Em: fishstewarding@gmail.com
*******
LW Website
FSG Website
LW Socials @lorenweisman
FSG Socials @fishstewarding
*******
Podcast Audible Page
IMDb for Podcast
*******
© 2022 Loren Weisman/Fish Stewarding Group. All Rights Reserved ® ℗
*******