Profit at the expense of no one is an archives tag for LorenWeisman.com and a Fish Stewarding Group Stewarding Directive Quote from Loren Weisman.
Profit at the expense of no one.
When all are benefiting from a sale, a service or a product, then all can profit, while no one loses.
While this can be rare, it is a great way to consider doing business and seeing profit. Plenty of schemes that teach you how to sell, but if it is important that all benefit, then those opportunities become less and less.
Consider making it work for everyone, so everyone can gain and no one loses. It is your choice and no judgement here, but what suits you? What is your stand when it comes to wealth ethics?
For me, if everyone wins, everyone profits. If someone has to lose so some one else can make some money, it does not feel right.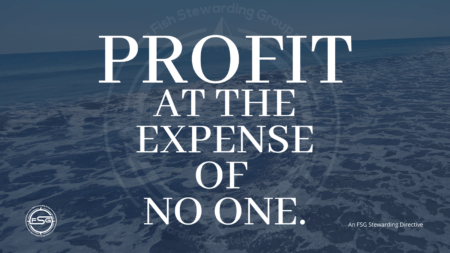 *******
Brand Messaging Strategist Loren Weisman is a messaging and optics strategist for The Fish Stewarding Group.
Fish Stewarding Group is stewarding strategic solutions and b
uilding authoritative businesses with authentically sound people.
Loren focuses on the authenticity, authority, psychology and perceptions of the message and story.
Weisman is also the host of the FSG brand messaging podcast; Wait What Really OK.
*******
Fish Stewarding Group
2073 FM 89 Buffalo Gap Rd.
Buffalo Gap, TX 79508, United States
Em: fishstewarding@gmail.com
Ph: 001-407-614-7446
*******

LW Website
FSG Website
LW Socials @lorenweisman
FSG Socials @fishstewarding
*******

Podcast Audible Page
IMDb for Podcast
*******

© 2021 Loren Weisman/Fish Stewarding Group. All Rights Reserved ® ℗
*******