Messaging and Optics Links for FSG Messaging and Optics Strategist Loren Weisman.
A list of Messaging and Optics Links for Loren Weisman online.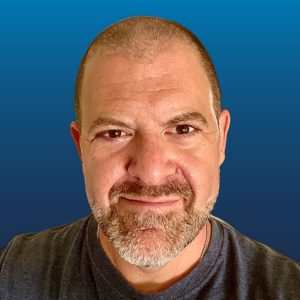 Loren Weisman and FSG Websites Messaging and Optics Links
Loren Weisman Website Home Page
Fish Stewarding Group Website
---
Loren Weisman's (My) Messaging and Optics Mission Statement (content):
30 Minute Podcast Version
A link to a Pandora Podcast sharing an extended mission statement
3 Minute Video Version
A link to a YouTube video sharing a briefer version.
30 Second Intro Video
A brief 30 second about my views.
---
Messaging and Optics Links Sampler Page from Loren Weisman
A page of samples of information and addition links.
Loren Weisman Speaker and Speaking Information Page
Speaker info as well as talk titles and details for speaking engagements.
Loren Weisman Public Speaking Services Contract Page
Interview Information Page for Loren Weisman
For interviews including technicals and questions for media pros and podcasters.
Sample client documents for review
A series of documents to preview in advance of working together.
---
Messaging Communication
Preferred communication styles that we prefer with clients
Accountability expectations
How we hold ourselves accountable and what we ask of your accountability.
Messaging Strategy Ideas
A few strategic ways to put together content
---
Messaging and Optics Podcast Wait What Really OK
Wait What Really OK Info Page
Podcast Guest Info
---
Loren Media, Pics, Speaking and Promotional Links
Loren Weisman Releases, Forms and Agreement Links
These are a series of links to releases, forms and agreement documents to protect yourself and others.
---
Loren Example Client Document Links
Links to the documents I apply with clients.
---
Loren Weisman Social Media Links.
Loren Weisman Books Links
Apple Books
Audible Page
Music Business for Dummies Website 
Brand Messaging Music
The Artists Guide to Success in the Music Business Website
---
Additional Client Info
Visiting Clients Page
Traveling /Bringing me to you Page
Square Site Page for Smaller Packages

---
*
Loren Weisman is a messaging and optics strategist for The Fish Stewarding Group and its branches that include FSG Messaging and Optics (FSG MNO), FSG Development, FSG Living Homes, FSG Living Buildings, FSG Living Roads, FSG Realty, Gardens of Tye as well as FSG Africa. FSG is bearing the weight of messaging, strategy, finance and development by coming along side. Weisman is also the host of the FSG messaging and optics podcast; Wait What Really OK.
*
Fish Stewarding Group
649 Scott Street
Suite #101A
Tye, Texas, 79563-2225,
USA
*
LW Website
FSG Website
Podcast Audible Page
*
© 2023 Loren Weisman/Fish Stewarding Group. All Rights Reserved ® ℗
*


Messaging and Optics Links for FSG Messaging and Optics Strategist Loren Weisman