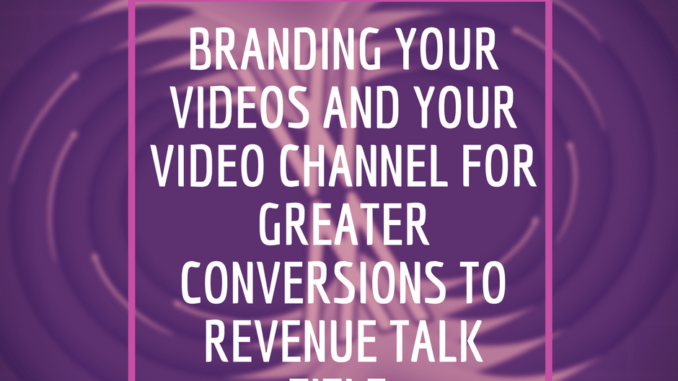 Branding Your Videos And Your Video Channel Talk Title Description. The podcast blog supplement for iHeartRadio's Wait What Really Ok Podcast Episode 72, "Why failure is an option and why are we so afraid of failure?"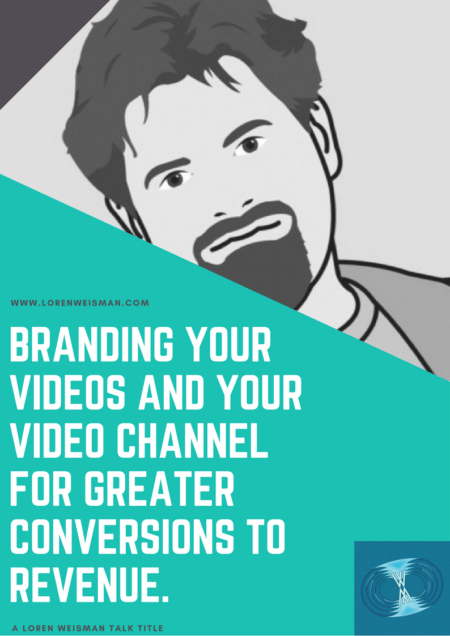 Branding your videos and your video channel talk title description.
The Talk Title Description for Keynote Speaker Loren Weisman's talk titled Branding your videos and your video channel for greater conversions to revenue. This talk digs into the the who, what, when, where and why of videos online. Taking the right steps and creating a template that makes videos easier, life easier and conversions easier is the overlying goal of the talk.
Video marketing is often overlooked, simplified and not given the due attention it deserves. Businesses tend to jump to one spectrum or the other of either spending way too much on videos and putting up well-produced videos that do not convert or they don't put up any because they think it takes a professional video to convert.
The most successful videos and video channels do not require a camera crew, but they do require a branded strategy to allow all the different working pieces to work for you and your message. By having a solid branded plan for your videos, signatures, content that will be added to each video as well as a customized and personalized template, every video can in a sense help every other video.
Branding your videos and your video channel. It is core, key, and a must.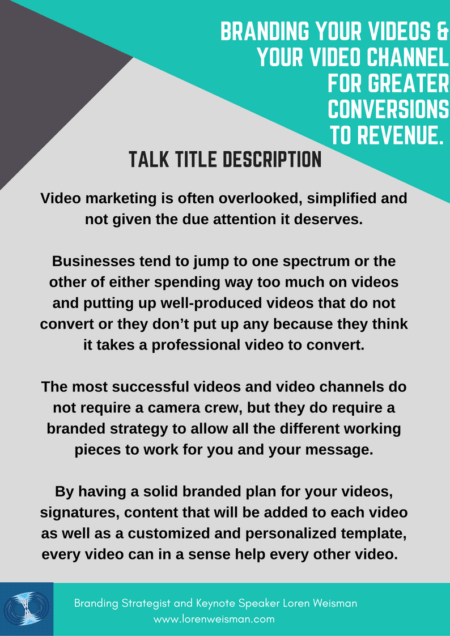 The idea is to make creating and posting videos much easier while being less time consuming and more effective for their SEO and their searches online to allow for better sales and promotion in the end. The greatest video that is not properly titled, formatted for content or time and is not uniform with a brand strategy behind it will be harder to be found.
On the opposite side of things, a well-branded video channel with playlists set up correctly and videos formatted with consideration for time, content, keywords and themes can make a great difference in your overall marketing plan. Finally making videos that take a more personalized messaging approach over just advertising can help for greater connections and engagement which then draws a true connection to you, your brand and your message. The authenticity and authority of your video delivery will help you stand out in an oversaturated world of boring.
Branding your videos and your video channel talk title takeaways.
In this workshop you will learn:
How to create a video channel that will allow for the best results in SEO and being found online.
The branding rules to video uploads from time length to title length.
How to create, organize and optimize playlists.
The effective content and signature plans for videos
How an iPhone can create a video just as effective as a top-notch camera
Psychological elements to bring in to your videos.
Titling for having your brand being found and not titling your brand.
Best practices and tips to create a template that will be easy to apply to every video you post moving forward.
Branding your videos and video channel presenter Loren Weisman
Brand Precision Marketing Strategist and Counselor Loren Weisman aligns, defines and designs individualized branding, marketing & content planning for start-up and established businesses. The core focus of Brand Precision Marketing is organizing, developing & sequencing for conversions. Loren is the host of iHeartRadio's "Wait What Really OK".
Branding Speaker and Author Loren Weisman delivers down to earth talks, fun presentations and humorous lectures with an audience to create engagement & enjoyment while sharing experience, knowledge & direction for those in the mailroom to the boardroom and everywhere in between. Always keeping a rooted focus on the fundamental ideas of organizing, developing & sequencing for conversions.
From musicians to authors, restaurants to real estate and entertainment companies to insurance agencies, Loren works with everyone, from CEO's to administrative assistants to help solidify and demystify the fundamentals of content branding, promotion, and marketing, to create higher engagements that convert to sales, profits and customer retention.
Download the four-page Talk Title PDF for the Branding your Videos and Video Channel Talk Title here:  Talk Title Link
To book Loren for this talk or others, visit https://lorenweisman.com/ for more information.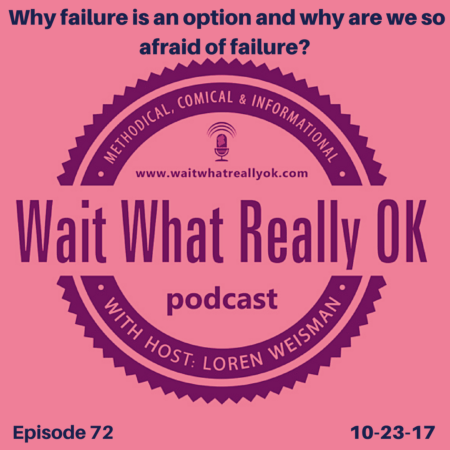 The Podcast Link Supplement for Episode 72 of the Wait What Really OK Podcast is The Florida Increase Summit: http://increase.org/increase-events/florida-increase-summit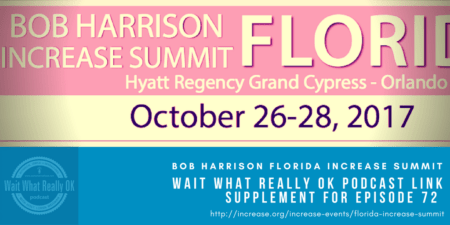 Tune In on iHeartRadio to listen to Episode 72, "Why failure is an option and why are we so afraid of failure?" of the Wait What Really OK Podcast below:

The podcast video supplement for Wait What Really OK Podcast Episode 72 is titled: Personal Branding Podcast Wait What Really OK with Loren Weisman.

************************************************
Senior Branding Strategist and Partner for Create Wealth Communities, Loren Weisman aligns, defines and designs individualized branding, marketing & content planning for start-up and established businesses.
*****************************************************
For more info on Loren or Create Wealth Communities,
visit:
https://lorenweisman.com/
https://cwealthc.com/
https://linkkle.com/cwealthc
https://linkkle.com/lorenweisman

     


************************************************
Branding Your Videos And Your Video Channel Talk Title Description