Brand messaging quotes from messaging and optics strategist Loren Weisman. A set of FSG Messaging and Optics Quotes from Loren Weisman.
Brand messaging quotes from brand messaging strategist Loren Weisman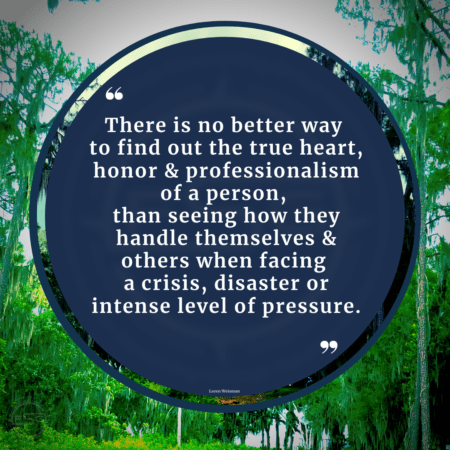 There is no better way to find out the true heart, honor, and professionalism of a person, than seeing how they handle themselves and others when facing a crisis, disaster or intense level of pressure.
Your mistakes aren't learning experiences, if you aren't learning from them.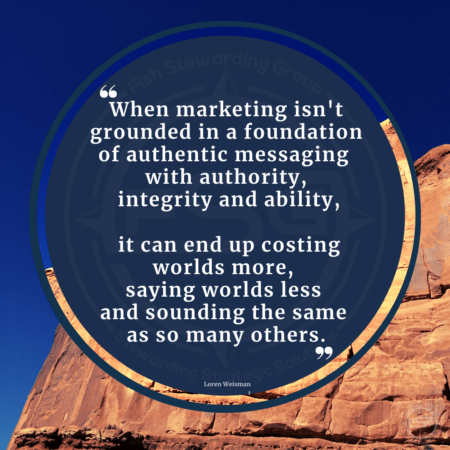 When marketing is not grounded in a foundation of authentic messaging with authority, integrity and ability, it can end up costing worlds more, saying worlds less and sounding the same as so many others.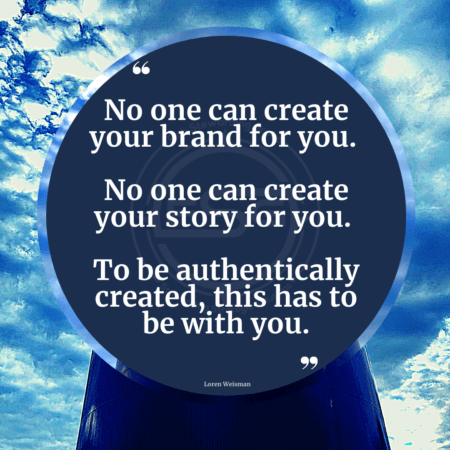 No one can create your brand for you.
No one can create your story for you.
To be authentically created, this has to be with you.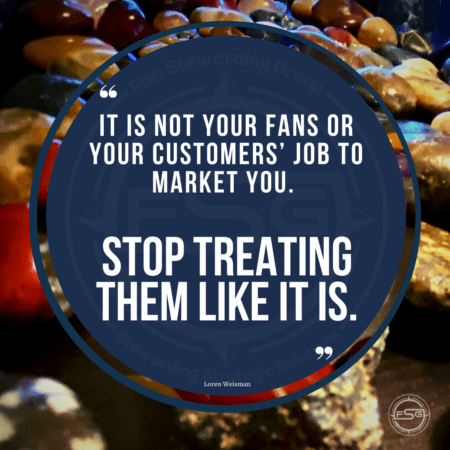 It is not your fans or your customers' job to market you, Stop treating them like it is.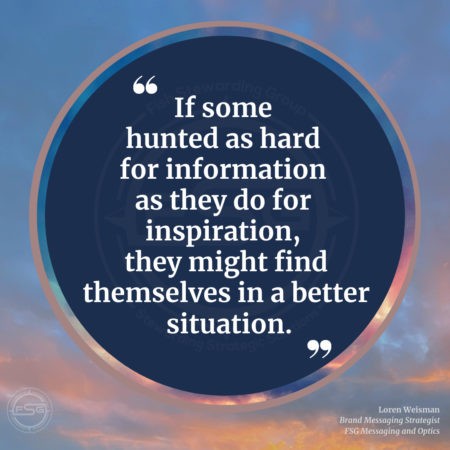 If some hunted as hard for information as they do for inspiration,
they might find themselves in a better situation.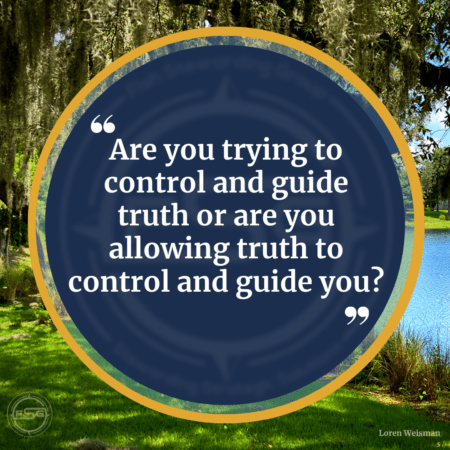 Are you trying to control and guide the truth or are you allowing truth to control and guide you?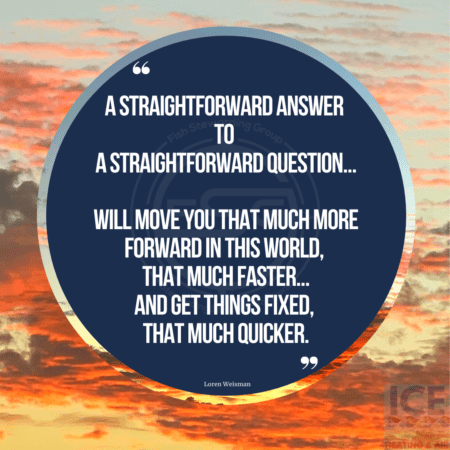 A straightforward answer to a straightforward question will move you that much more forward in this world, that much faster. And get things fixed, that much quicker.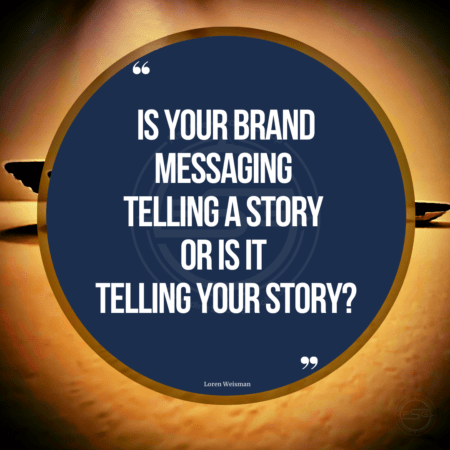 Is your brand messaging telling a story or is it telling your story?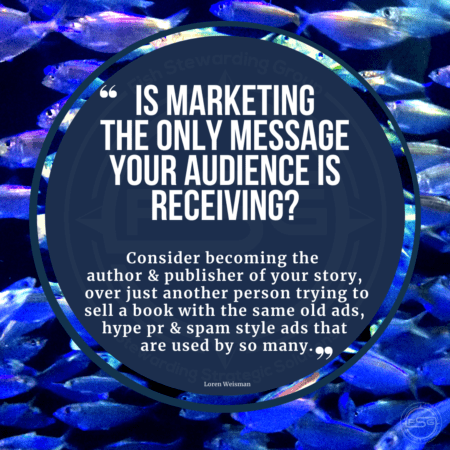 Is marketing the only message your audience is receiving?
Consider becoming the author and publisher of your story,
over just another person trying to sell a book with the same old ads,
hype pr and spam style ads that are used by so many.
If you are saying the same thing as everyone else, then why would and why should anyone think you are different from everyone else?
You are better, so be better.
Be kinder and be bigger, instead of adding to and authoring more words of hate online.
Message, market and respond in love.
Consider staying away from messaging, marketing and responding in fear.
Are you following their content because of what is being shared or by how many shares and followers they have? Popularity does not always equal authority or authenticity.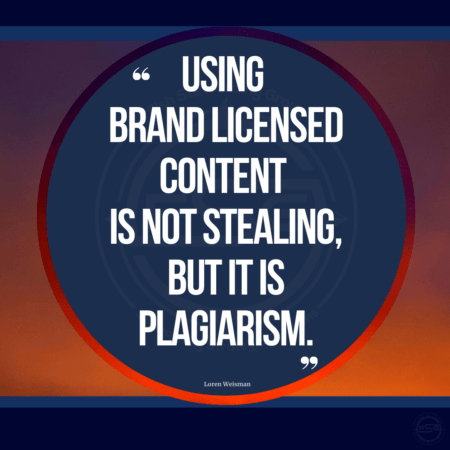 "Using brand licensed Content is not stealing but it is plagiarism."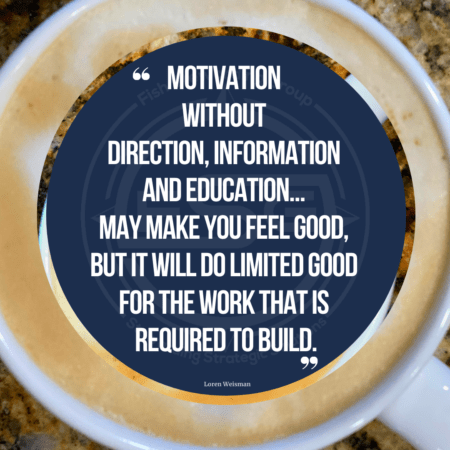 Motivation without direction, information and education may make you feel good, but it will do limited good for the work that is required to build.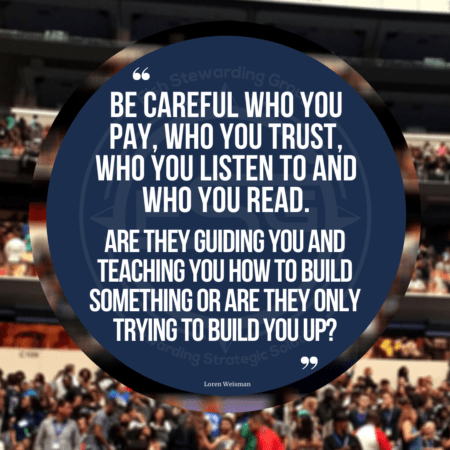 Be careful who you pay, who you trust, who you listen to and who you read. Are they guiding you and teaching you how to build something or are they only trying to build you up?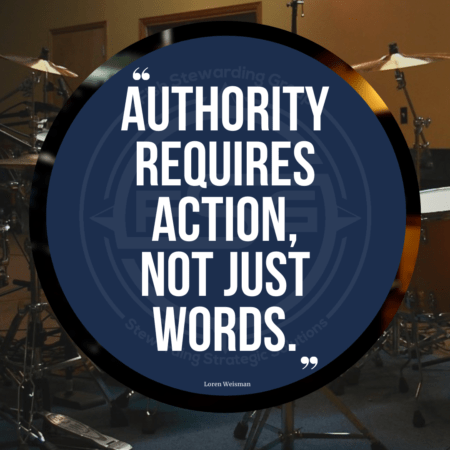 Authority requires action, not just words.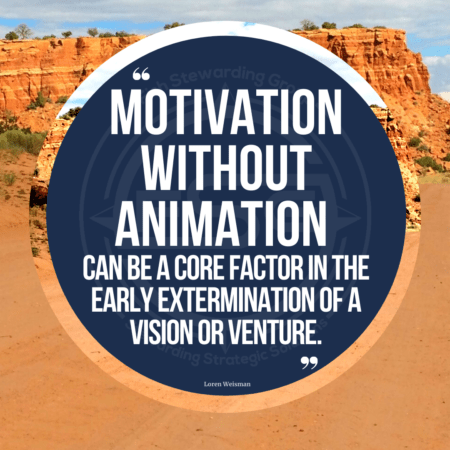 Motivation without animation can be a core factor in the early extermination of a vision or venture.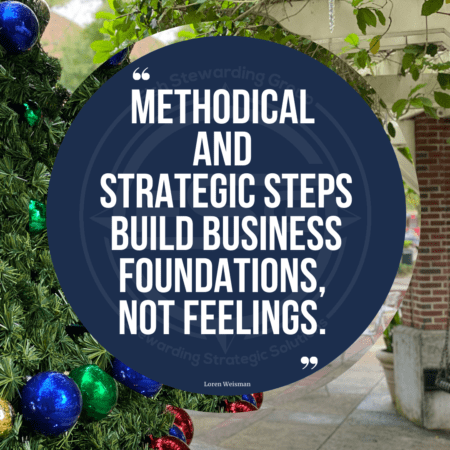 Methodical and strategic steps build business foundations, not feelings.
Are you network messaging or network marketing? In these times, it seems people may be more enticed by an engaging message over the usual marketing pitches.
Lead with the how. So many scream only about what they can do for you. Consider standing out by sharing the authenticity, authority and intelligence of how you can do it with them.
More Brand Messaging Quotes from Loren Weisman available at:
Weisman Quotes on IMDb
GoodReads
Quotes.Net
OwnQuotes
QuotesSayings.net
Quotes on Instagram
Quotes on Pinterest
*
Loren Weisman is a messaging and optics strategist for The Fish Stewarding Group (FSG). Weisman keeps a focus on the communication, connotations, engagement, compliance and stability of each brand, persona or product.
*
Fish Stewarding Group is stewarding strategic solutions by only building authoritative businesses with authentically sound people. The FSG branches include FSG Messaging and Optics, FSG Development, FSG Living Villages, FSG Living Homes, FSG Living Buildings, FSG Living Panels, FSG Realty, as well as FSG Africa. FSG is bearing the weight of messaging, strategy, finance and development by coming along side.
*
Weisman is also the host of the FSG messaging and optics podcast; Wait What Really OK.
*
Fish Stewarding Group
FSG Development
FSG Living
1825 South Access Road
Clyde, Texas
79510-3814
USA
*
LW Website
FSG Website
Spotify Page for WWROK
*
© 2023 Loren Weisman/Fish Stewarding Group. All Rights Reserved ® ℗
*
Brand messaging quotes from brand messaging strategist Loren Weisman.